Responsibility, Networking, Trust – Future Discourses to achieve the 2030 Agenda and its Sustainable Development Goals with participation of "Agents for Future"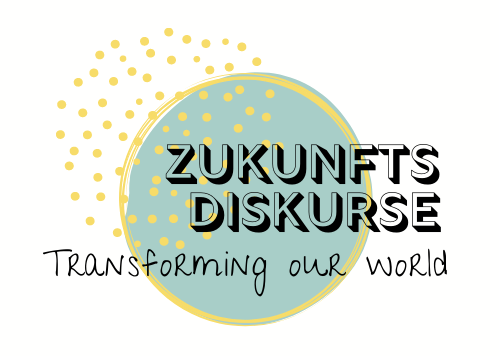 Abstract
Four panel discussions in fall/winter 2020/2021 will address the local implementation of the Agenda 2030 with its 17 Sustainable Development Goals. Every future discussion is thereby considering the transformation of our world from a different point of view.
Project description
Future Discourses
How can the 2030 Agenda with its 17 Sustainable Development Goals (SDGs) be implemented on a local level?
In four panel discussions which will take place during fall/winter 2020/2021, this question will be addressed. The main focus thereby is: "Transforming our World: the 2030 Agenda for Sustainable Development" (United Nations, 2015). The 17 SGDs of the Agenda envision a sustainable und just world for everybody. For their achievement a local and municipal implementation is of profound significance. In four future discourses researchers, politicians and civil-society actors will discuss together with the audience main aspects of a sustainable development and the implementation of a social transformation.
Future discourse: Communities for Future How can communities achieve the SDGs with participation of their citizens?
Future discourse: Education for Future Which kind of education is vital for a social transformation and implementing the SDGs?
Future discourse: Economics for Future Which economic principles can bring the change towards a sustainable development?
Future Discourse: Consumers for Future When will consumers do, what they know and what they think is right?

From the future discourses a discussion paper will be assembled and published online. This publication will combine the main aspects of the different discussion papers, keynote speeches and the general discussions.